How to create a facebook page in 8 simple steps
InterPrint (uk) have developed 7 easy steps to help you create a facebook page
A Facebook Business Page is a free opportunity for businesses to increase brand awareness and generate sales on Facebook. To create a Facebook Business Page, simply log into your personal Facebook account, click "Create a Page" from the drop-down menu, and then follow the steps to build your business profile.
While learning how to create a Facebook Business Page is simple, it can be a challenge to create great images for your Facebook business page, such as your profile picture or cover photo, if you don't have graphic design experience. Pixabay is a good place to find professional high resolution images.
1. Register for a Facebook Business Page
Facebook business pages are created using a personal Facebook account, so you'll need to first log in to your Facebook account. In the right-hand side of the blue toolbar, find and click the "Create" button.
2.Select "Page" from the Menu
A drop-down list will appear after clicking "Create." Select the first option, "Page," to create your Facebook Business Page.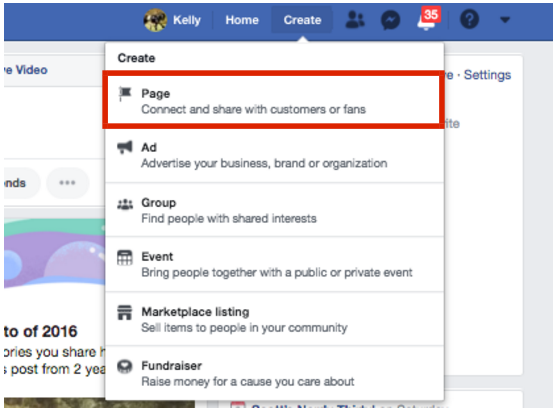 3.Choose a Page Category
You will have the option between two page categories—a "Business or Brand" or "Community or Public Figure." Most for-profit businesses will want to choose Business or Brand.
4.Enter Your Business Information
Tell Facebook what you want the name of your business page to be. This should be the same as your actual business name. Then, choose a business category that best represents what your business offers. For example, a clothing brand could enter "Clothing," which will then pre-populate a list of related options for you to choose from.
5. Upload Your Profile Picture & Cover Photo
Next, choose a photo to upload as your business page profile picture. Businesses commonly use their logo as a profile picture, but you may use any photo that represents your business and your business' branding. Be sure that your image is clear and doesn't get cropped.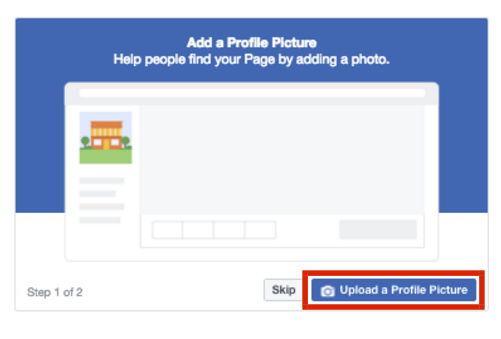 Next, consider uploading a cover photo. A cover photo is the background image that appears on your Facebook Business Page, similar to your personal Facebook account. You want your cover photo to be visually appealing and representative of your business. Your cover photo should be at least 400 pixels wide by 150 pixels tall.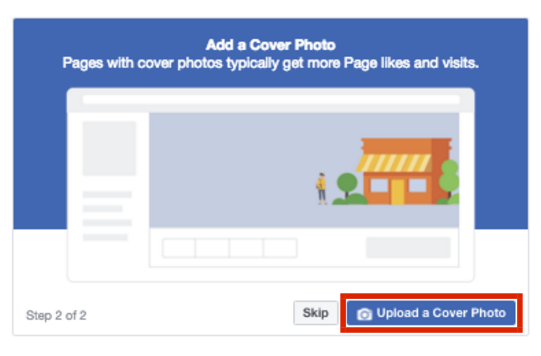 6. Invite Friends to Like Your Page
Facebook will prompt you to invite your current Facebook friends from your personal account to like your new business page. Existing Facebook friends can provide a good initial base of likes for a new Facebook Business Page, so it is advised to go ahead and do this. Either click the pop-up prompt,
7. Include Additional Business Details
In the left-hand menu, find and select "About." This is where you will input information that tells readers about your business, from ways to contact you to your products or menu.
8. Add a Button to Your Page
After you have input all of your important information into your Facebook business page, you will want to add a button to your page, which will appear in the top right-hand of your business page below your cover photo.
Market Your Business Online for Free
If done right, you can also see results from marketing your Facebook page without having to pay a penny, by sharing content like videos, blog posts, and images that will gain audience's attention. If you own a seasonal shop like a food truck or pop-up shop, and you don't have a separate business website, you can also use your Facebook page as your main online presence.
Register your website on various directory websites such as yelp, apple, yell, thomson local, google, bing, elocal, merchant circle and many more..